Pregnancy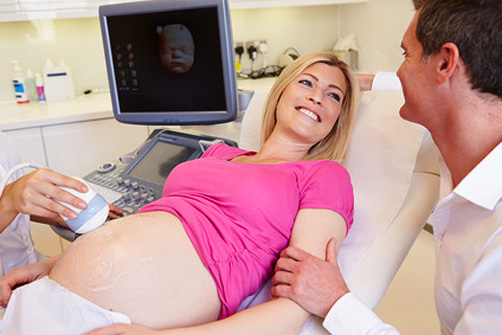 We would like to congratulate you on your pregnancy! I will explain what awaits you in terms of medical treatments during your pregnancy.
First, a first ultrasound scan is performed to assess the embryo. We offer a detailed consultation on the subjects of nutrition, sports, travel and medication. If you have specific questions about medicines in pregnancy and lactation, you can also visit www.embryotox.de.
---
There will be a blood test to determine your blood type, your iron value and your infection protection against rubella. There is also a test for syphilis, chlamydia, HIV and Hepatitis B.
Together with these results, you will receive a Pregnancy Passport containing all ongoing examinations. You should always carry this document with you.
In the course of your pregnancy further ultrasound examinations are carried out, in special cases a referral to a special ultrasound practice (prenatal diagnosis) might be necessary.
We will be pleased to inform you about the possibilities of additional examinations, which indicate a risk assessment of the most common genetic diseases, whether by ultrasound or by blood sampling, in early pregnancy.
From the 25th Pregnancy Week, a Glucose Tolerance Test will be conducted to exclude a diabetes disorder.
Later in the pregnancy, a CTG (Cardiotocogram) is written to monitor the child's heart rate.
From the 35th week of pregnancy, we offer you a vaginal smear on B-streptococcus, which can be transferred to the child untreated during childbirth.
We are always available for questions during your entire pregnancy.